Hellooo! I hope everyone is having a great Monday! (Unlikely, maybe?)
Today I bring you more swatches from the lovely
Enkelini
Etsy shop. After trying Ruby Mine and Sapphire Mine, I knew I had to get my hands on full size bottles and another beauty. Alexis of
XOXO Alexis Leigh
offered to purchase them for me as an early Christmas present and I'm so happy with all of these polishes, there truly isn't even one disappointment! Without further ado, Emerald Mine!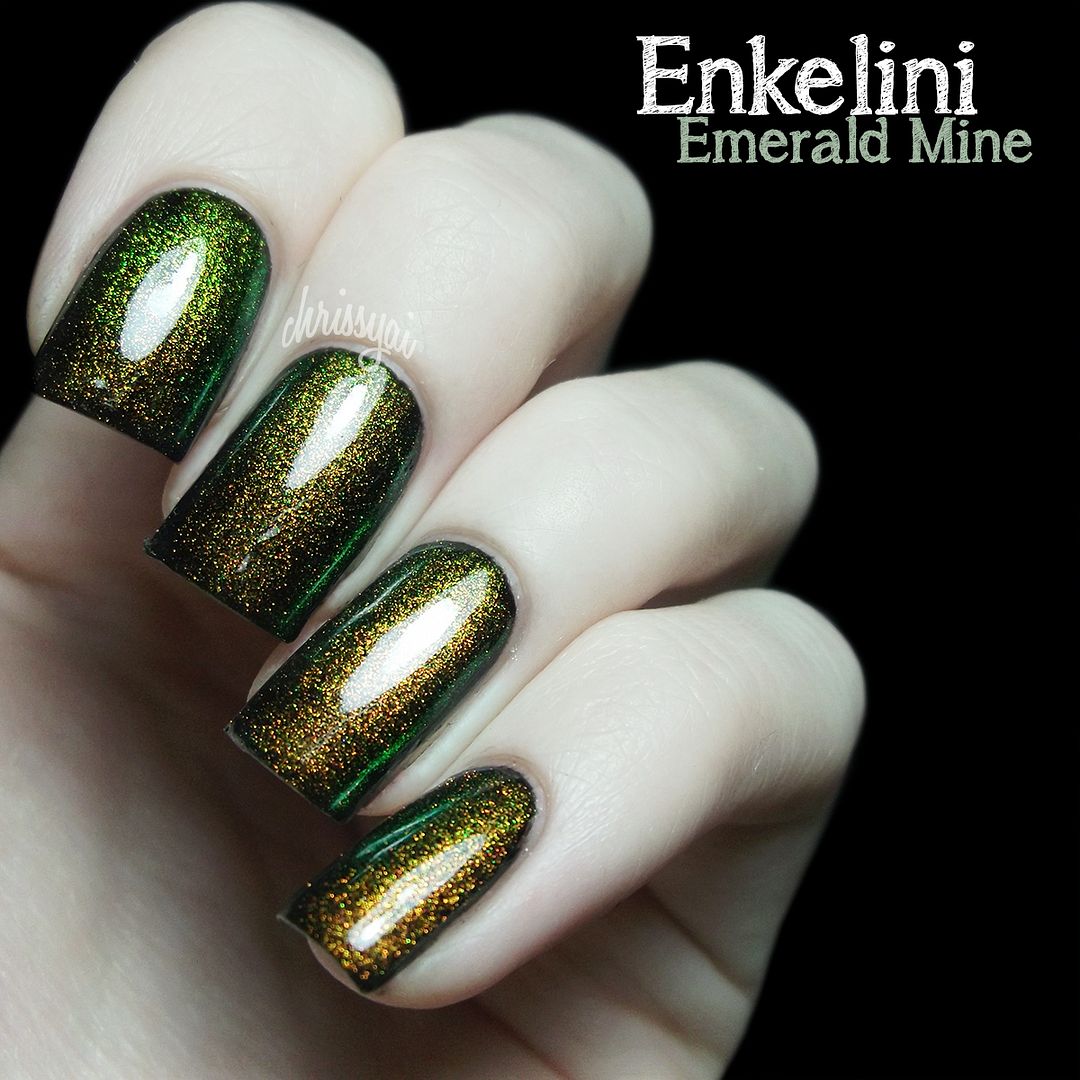 This is one coat of Emerald Mine over China Glaze Liquid Leather, no topcoat.
Emerald Mine shifts from a gorgeous bright Emerald green to a lovely deeper orange-gold.
It's almost unreal how amazing these polishes are. They all apply so easily and take on a life of their own when put over another color, especially black! I will say that this polish takes a long time to dry without a top coat, if you choose to go without one. However, when I use my OTD top coat I never have a problem with drying time.
Thanks for reading and I hope you guys enjoyed these swatches as much as I did taking them! ♥